Welcome to Yuricon & ALC Publishing!
Creating, disseminating and celebrating Yuri in anime and manga since 2000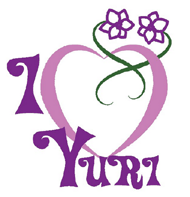 For more than a decade, Yuricon has been a leader in the celebration of Yuri Anime and Manga (Lesbian-themed Japanese animation and comics).
• Join a welcoming community dedicated to Yuri
• Visit the web's largest Yuri-focused Shop
• Read Interviews with Yuri Manga Artists and Essays by Yuri scholars
• Experience 100% Yuri Manga from ALC Publishing
• Meet our sexy pop idol mascot, Yuriko!
Fans of Yuri around the world, ユリコンようこそ- – Welcome to Yuricon!